In your dream world, you will have a walk-in wardrobe with shelves from ground to roof and color-coded organized clothes, shoes, and accessories. But hey come back to reality! Your small closet is stuffed to the brim with clothes, shoes, accessories, and just about everything else. However, this is not what you desire, Right? So, let's go on a journey to make your closet clutter-free with the best closet organization ideas and using wardrobe organizers in Pakistan.
Bring In Baskets For Wardrobe Organization
Baskets are an easy storage solution you can use for your closet. These handy organizers come in a variety of styles, sizes, and materials so you can effortlessly integrate storage into your décor. So add these perfect sliding baskets to your closet to avoid tall stacks of clothes from toppling over.
You can install any of the above baskets in your closet and store your sweaters, shirts, or jeans in them. These are super convenient to use as you can simply slide the basket and reach out to your favorite clothes without making a mess.
Bonus basket idea from wardrobe organizers in Pakistan
This is a unique style basket, ideal for a contemporary closet. You can hang your trousers and at the same time place the matching tops at the bottom and can rotate the basket to choose your outfit of the day.
Place Your Delicates Out Of The Way
Prioritizing your placement of clothing is very important. Store your favorite fashion clothes and everyday basics at eye level, whether tucked away in drawers or hanging on rods. While, your party or wedding wears and delicate sweaters should be placed on higher racks. So, they don't get touched every day and stay safe.
High Ceiling Closets Are Life Savers
If you have a high-ceiling closet, believe me, you are blessed. Here are some ways that you can use to increase your storage rather than wasting space.
You can store your delicate clothing pieces on those higher shelves, as they are not needed every day.
You can store non-seasonal clothes in baskets and place them on the higher shelves, as you are not going to need them for a few months.
Below the two top shelves, you can install a wardrobe cloth lifter to hang all your everyday basics. It has an ergonomic handle which you can use to easily reach your clothes and then place them back at a high level. This type of storage organization gives you ample space to store more in your closet.
Looking for a wardrobe cloth lifter? Naeem trading company has an extensive collection of wardrobe organizers in Pakistan.
The Game Changer – Foldable Iron Board Stand
Folding pull-out ironing boards are suitable for modern apartments. These types of boards can be fixed inside a closet and can be taken out when needed. These iron stands take up tiny space in your closet and simply make your life much easier when installed in the closet rather than any other room in the house.
To know more about foldable iron board stands read: Expand Your Living Space With Rotatable and Foldable Iron Stands
Organize Your Jewelry
Are you obsessed with collecting beautiful jewelry pieces? But you always end up tangling it in your jewelry box. I know it can be heartbreaking. Don't worry, there is a solution to organize your jewelry, which prevents it from tangling and makes it easy to decide which pieces to style with your look.
SHOP NOW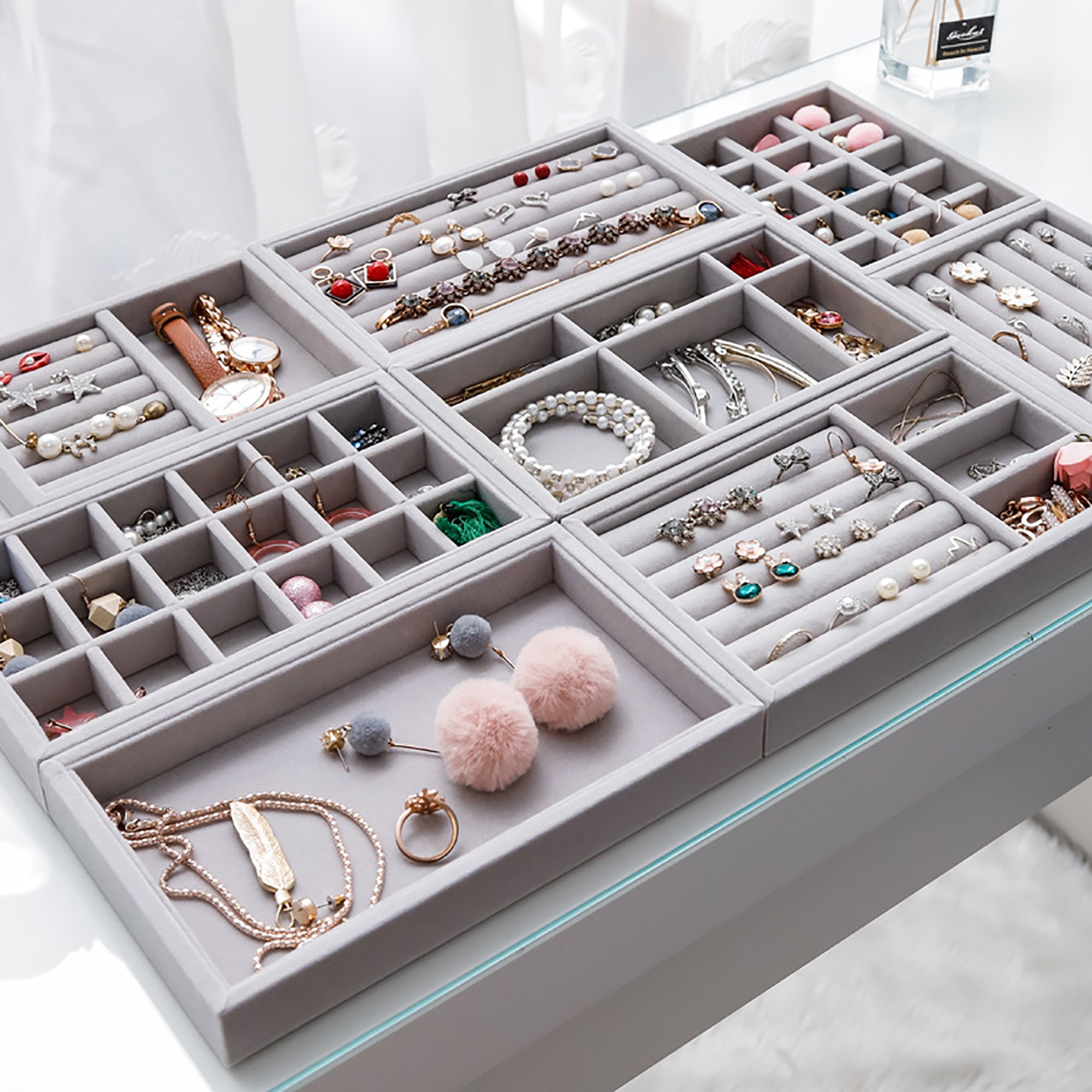 Hang Your Accessories
Have a lot of bags, caps, and scarves? Here is how to organize them to make your closet clutter-free. For scarves, you can use special scarf hangers available in the market or make your DIY scarf hanger.
For bags, you can use hooks inside your cupboard doors and hang your bags on them, or you can simply use bag storage and hang it in the closet.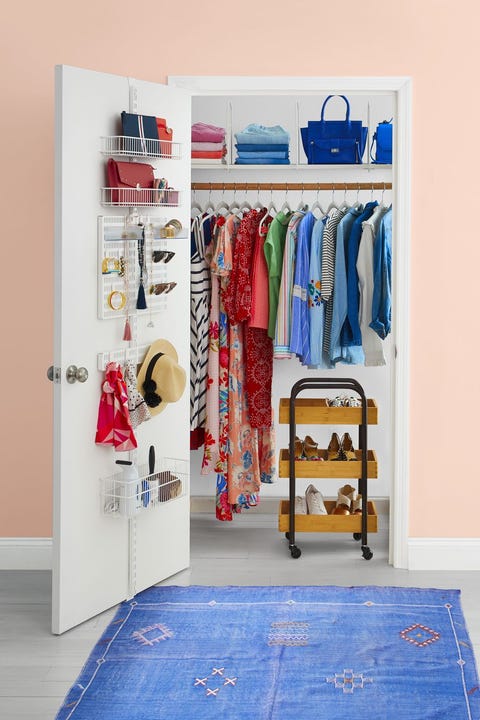 Store Your Pants Tie And Belts Out Of The Way
Pull-out belts and tie racks slide out of the closet wall or vertical panels in a telescoping fashion. These are perfect for storing your ties and belts in place rather than wandering all around your closet. Another great wardrobe organizer is the trouser rack, you can easily hang your ironed trousers without having the fear of crumpling them.
BUY PANT AND BELT RACK
SHOP TIE RACK
Keep Your Shoes Off The Floor
Find your gym sneakers or date night heels in a snap by keeping your footwear in cubbies or investing in a shoe rack. Organize by color or activity so you can quickly grab and go. There are many styles and variations of shoe racks available in the market. Here are some you can choose from according to your needs.
Summing Up
Fulfill your dream of having an organized closet with some easily available wardrobe organizers in Pakistan. These organizers combined with other clever ideas, can bring a change to your life by organizing your closet and saving you from the hard work of finding your outfit of the day every morning.
To browse the best collection of wardrobe organizers in Pakistan, visit Naeem Trading Company.